This article is an excerpt from our free 9-day email course on submitting work to literary magazines. To learn more about the course, head on over to "Literary Submissions 101: A Free 9-Day Email Course on Submitting to Literary Magazines."  
---
POP QUIZ:
Above all, literary magazines make great _________ :
wrapping paper

doorstops

reading

$$$ for writers
I know you know this. I know. But magazines don't exist solely to publish you.
I mean, that's one reason. Lit mags provide a platform for new writing—and new authors—to be shared. But their main raison d'être?
To be read.
This is important. If you're not reading the magazines you want your work to appear in—why should anyone else?

It's not easy. Maybe you're a student. Or you have kids. Or you work three jobs to fund what your mother describes as, "your scribbling habit." It's hard to find time. For me too: I'm a slow reader. There's no shame in it; I say it means I'm careful. If you're a fast reader—you have a blessed superpower.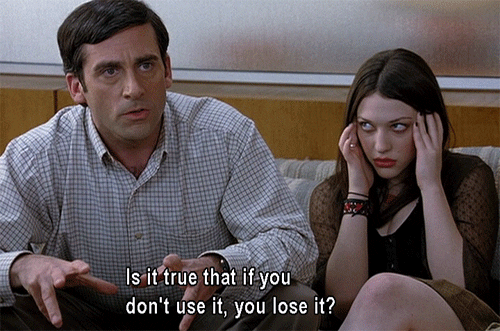 Today, I'm going to share tips to build your reading habit. This above all will improve your writing and get you published.
"But no one actually reads those things," you say.
Au contraire!
At the very least, other writers read them. If it helps, you can think of journals like trade publications of the literary arts. Just as biologists have The Biologist and porta-potty people have PRO: Portable Restroom Operator, literary professionals have publications like AGNI, Ploughshares, and Poetry. More often than not, these journals have small readerships, composed mostly of writers. (Though if you're lucky enough to be published in The Paris Review or The New Yorker, rich Manhattan housewives/husbands will read you on the loo.)
But anyway—say it's industry insiders who read these magazines. That is: writers like you, but also editors, agents, book-sellers. By reading magazines yourself, you're engaging in the literary community. That's the first step to making a career in this biz. It leads to book contracts, meeting other writers (through the twitter-sphere or real life events), as well as discovering fresh writing styles.
I can't emphasize this last point enough. My best stories—the ones I'm most proud of—have emerged from reading work in magazines that made me think differently about how I write. It's like listening to the radio rather than the same Spotify playlist: that's how you discover a new artist. Or something that humbles you / nips you with writer envy / inspires you to think, "I can try that."
You've probably heard the phrase, "habit of art." For a writer, that means carving the space to write every day—but carving time to read is equally important. And not just before bed when you're about to fall asleep.
Set aside a day each month to read through several magazines cover-to-cover. Jot down the names of writers whose writing you admire, and see where else they've published. (Then hunt down those magazines next time.)
Or maybe you'd prefer to set a few hours per week to do the same. Or twenty minutes a day. Whatever your frequency, go ahead and schedule it in now. You can even use a service like Alertful to prompt you every week or month. (It's free and legit and they won't spam you.)
"But I can't afford subscriptions," you say. I hear you! Me neither! So go to the library. Order back issues online—they're cheaper. Submit to contests that give you free subscriptions. Go in on two or three with your writer friends, then share. Work at home rather than the cafe that charges $5 for a macchiato and spend the coin on sweet literature instead. 
Trust me: a regular reading habit will make you write better. It's also the only meaningful way to answer the question: "where should I submit my work?" By reading widely, you will start to situate your writing within a broader context. Over time, it will become clear where your work fits.
---
Enjoyed this article? SIGN UP FOR OUR FREE 9-DAY EMAIL COURSE ON SUBMITTING YOUR WORK TO LITERARY MAGAZINES.
The course covers the basics of submitting your work. You'll learn how to write a proper cover letter, how to gauge whether a magazine is appropriate for your work, you'll learn about publishing rights and simultaneous submissions, and hopefully you'll come away feeling like an expert.
Sign up below. You can unsubscribe at any time (but you probably won't).